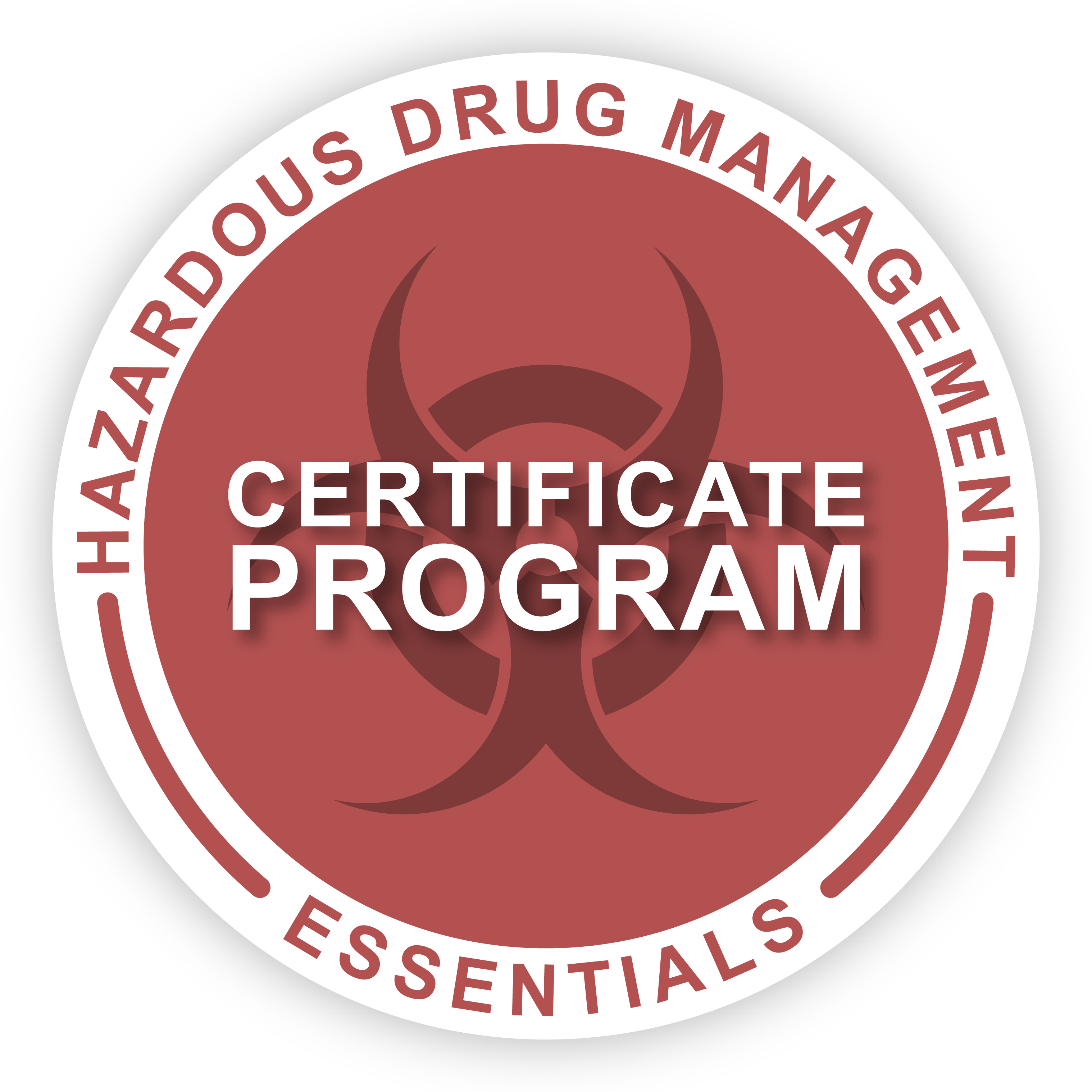 Hazardous Drug Management Essentials is an ACPE-accredited course that provides advanced training on hazardous drug management for the CPhT. Comprised of 6 separate modules, this program is accredited for 6.0 contact hours of ACPE-accredited continuing education.
.
At the completion of this program, the participant will be able to:
List the features and characteristics of facilities and engineering controls that must be maintained when receiving and storing hazardous drugs
List the features and characteristics of facilities and engineering controls that must be maintained when manipulating hazardous drugs
Outline containment supplemental engineering controls and their intended usage.
Outline the processes and procedures for deactivating, decontaminating, cleaning, and disinfecting areas where hazardous drugs are handled
Describe the procedures for responding to accidental exposure and spills of hazardous drugs
List the personal protective equipment (PPE) requirements when handling hazardous drugs based on the pharmacy activity
Describe the process for disposing PPE
Outline the procedures and environmental requirements for transport and receiving hazardous medications
Outline the procedures for handling damaged shipping containers containing hazardous drugs
List the National Institute for Occupational Safety and Health (NIOSH) criteria for defining hazardous drugs
Recognize the hazardous drug tables published by NIOSH
Describe protective medical devices usage and techniques for administering hazardous drugs to patients
List and describe federal regulations pertaining to the disposal of hazardous drugs.
Describe medical surveillance programs and surface wipe sampling
Outline best practice facility standard operating procedures (SOPs), including area-specific SOPs, for the handling of hazardous drugs
List hazardous drug training and competency requirements
Accreditation Information: The National Pharmacy Technician Association (NPTA) is accredited by the Accreditation Council for Pharmacy Education as a provider of continuing education. This CPE activity has been designated as a knowledge-based program. No faculty members had any conflicts of interest to disclose.
ACPE UAN: 0384-9999-20-304-H07-T 
6 contact hours/ 0.6 CEU
Release Date: 10-01-2020 Expiration Date: 10-01-2023
Please note: Participants who complete this program must review and consult with their individual State Board of Pharmacy and employer to verify eligibility to complete hazardous drug management and ensure compliance with all applicable laws and regulations.
All purchases are non-refundable and non-transferrable.